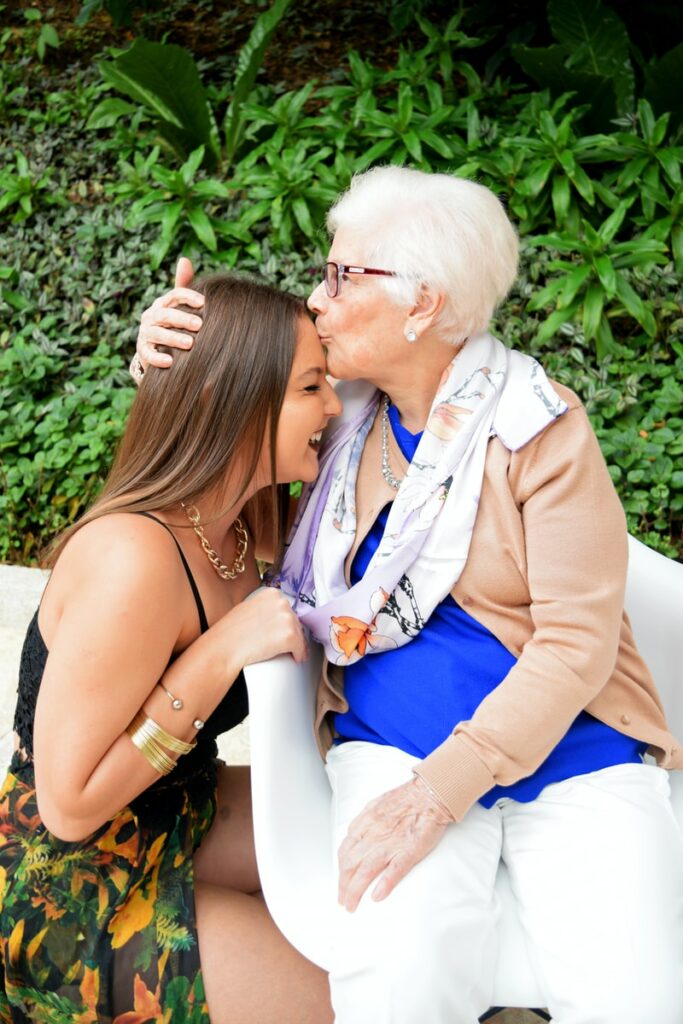 Have you had a chance to read KHO's blog What is the Sandwich Generation? If not, be sure and check it out here.
Are you in that 40 to 60-year-old range and you have young or even young adult children as well as aging parents who you are caring for? This post is for you.
It is essential that you talk to your parents about having an aging in place plan. If you are not quite sure what that entails, this blog post shares some pointers on developing an aging in place plan. It is a great point of reference for beginning the discussion with your loved ones. 
Once you have a grasp on what kinds of things are involved with an aging in place plan, you can take ACTion to ensure your family's ducks are in a row and that your parents will be well cared for.
Step One:
Assess your parents' aging in place plan with them. Do they even have one?
There is a good chance that they have considered the fact that some changes may be necessary to their current home situation. If they have not considered the potential need for some adjustments with a future-thinking mindset, the following questions may be helpful in making an assessment.
Is the two-story split foyer no longer beneficial to aging knees, balance issues, or other health needs?
Is the lack of organization in the kitchen or bathroom creating overwhelm or accessibility issues?
Are there too many belongings or responsibilities in the home to manage?
Has paperwork been organized so that it is easily accessible in the event of a crisis or general need?
Step Two:
Consider options, resources, and services that can help clarify and solidify your aging parent's plan and walk through it with them as needed.
Once the door for discussion has been opened, it is important to have some practical options to help implement the needed changes in the home. There are various options and resources that can help ensure your parents' home is structured to serve them well as they age.
Consider the proximity of the home to necessities.
Is there a grocery store nearby?
How far away are doctor's offices or hospitals?
Is family or a trusted friend nearby who can complete well checks?
Determine if the home is customized to meet day to day needs.
Are needed items organized and within reach?
Is furniture placed so that fall risks or other injuries can be minimized?
Is the home simplified so that it can be easily navigated and maintained?
Contact a home organization and aging in place specialist to help assist with identifying and completing the necessary tasks to prepare the home. It is often hard to pinpoint exactly what is needed until an accident happens and adjustments are forced as a result.
Proactive planning helps to avoid unnecessary risks and allows your parents to safely and comfortably age in place.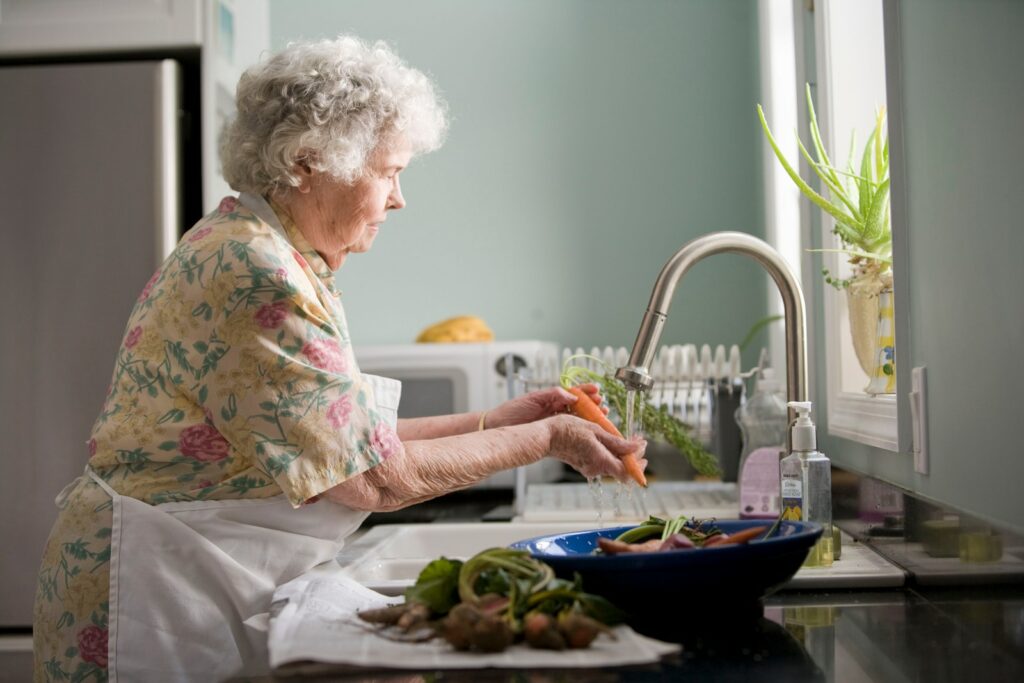 Step Three:
Talk about and review your aging parents' aging plan regularly.
It is important to determine what is and is not working for your parents' needs. Regular discussions will help ensure that they are comfortable and not suffering needlessly with stress and struggles that come with the aging process.
It is normal for needs to shift periodically. What worked at age fifty most likely won't work at age eighty. Strength often deteriorates. Mental clarity tends to wane a bit. Balance can be affected.
Discussing these issues regularly and helping your parents make adjustments will reduce stress, mitigate risks, and ultimately allow them to age in place in the comfort of their own home for as long as possible.
Taking the time to proactively address these issues is an invaluable gift to everyone in the family.
Comfort, happiness, and safety can be achieved when we take ACTion!