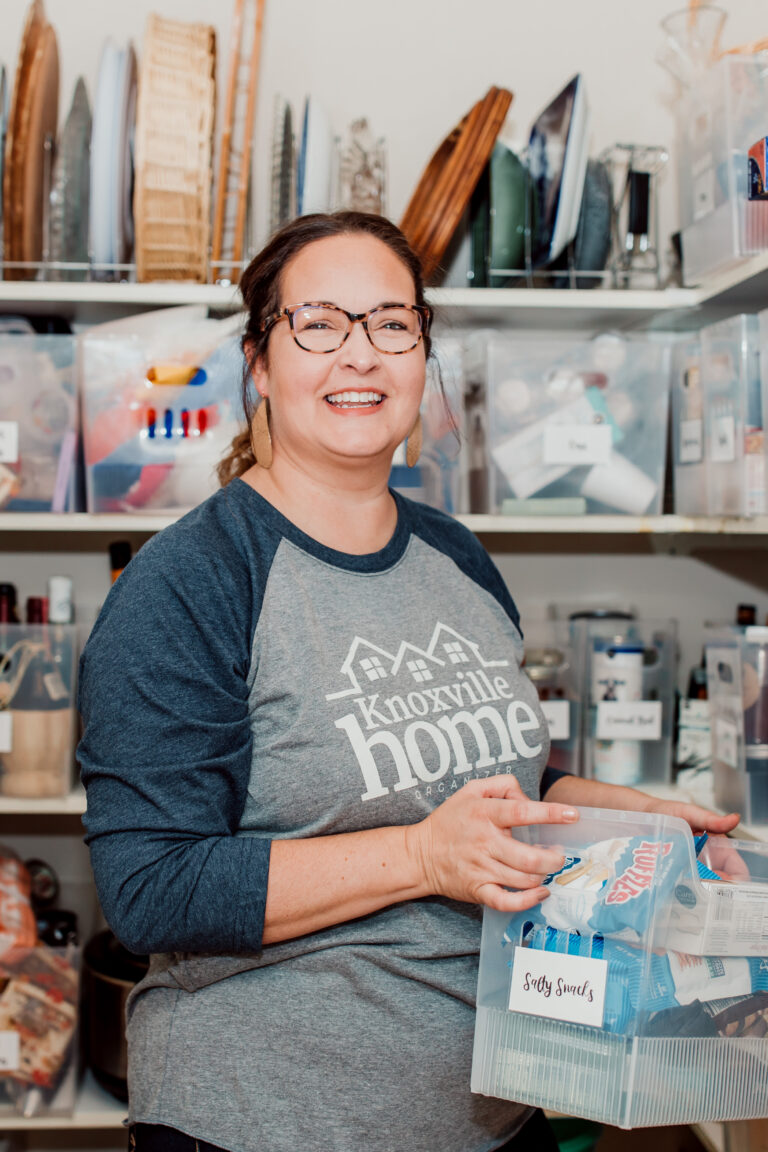 Out-of-the-box thinker.

Project manager.


Life-long learner.

Budget balancer.

Mindset mentor.

Problem solver.

Mid-life warrior.

Function facilitator.

Aging in Place Guide.

Physical Therapist Assistant.
Hello and welcome!
My name is Allison Bolt, physical therapist assistant and CEO of the Knoxville Home Organizer team.
My heart's desire is to utilize the talents God has granted me of administration and service manifested through the power of home organization paired with my 25+ years of rehabilitative experience as a physical therapist assistant to help you enjoy the peace and freedom that comes from living in a home organized to serve you.
While supporting my own parents, in-laws and neighbors through their aging-in-place transitions, I have also gained a valuable personal perspective that cultivates empathy and understanding for the life stages my clients' transition through. I approach the process of organizing and implementing safety standards in your home in the same way I do my own family's. You will be treated like family.
The KHO team shares this mission and brings an unparalleled, collective teamwork approach and stewardship.
Easing the burden for seniors and their families to proactively prepare, plan and organize for the journey of aging in place is our specialty.
Blessings,
Allison Bolt, PTA
Home Organizer + Aging in Place Guide