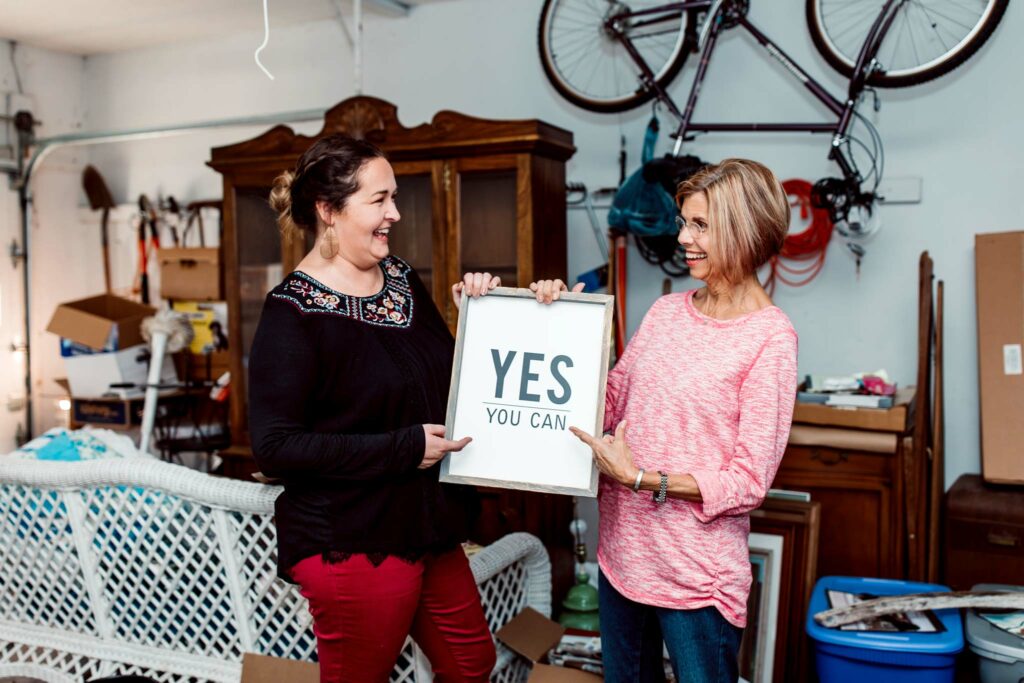 More than just a clean home.
You might think of home organization as simply a clean and orderly home. You would be right. However, it is much, much more than that. 
Having a clean and orderly home feels amazing. If you have ever had someone come and clean your home isn't it much more beneficial if your home is clutter-free? Cleaning around clutter seems a bit counterproductive, doesn't it?
That is where organization is key. 
You know that feeling of peace and calm you get when you walk into your vacation rental condo? 
The secret – simplification, and essentialism. 
Only what is needed is present.
No excess. Nothing that is not serving a purpose. Just what you need. Nothing else.
And it is all set up in a manner that supports efficiency and relaxation.
To achieve that "feel" at home requires deep, inner work that takes time, discipline, and dedication – and letting go.
Declutter to only keep items that serve you. 
Having an organized home means your affairs are truly in order. When you look around the rooms in your home, the items that serve a purpose and fulfill your family's needs. 
Things are easily found and accessible. Everything has a purpose, and everything has a place. This includes not only what you see when you walk in the room but also those things hidden behind closed drawers and cabinets.
Maximize the flow and efficiency of processes.
Clutter does not exist in a truly organized home, and if it does begin to accumulate, you have a process to deal with it swiftly and efficiently. 
Imagine opening drawers, cabinets, and closets and seeing and accessing the things you need with ease. Looking for important paperwork is a breeze, and when a crisis strikes, you do not have to panic or frantically search for needed documents. As papers come into the home, there is a method of processing each piece.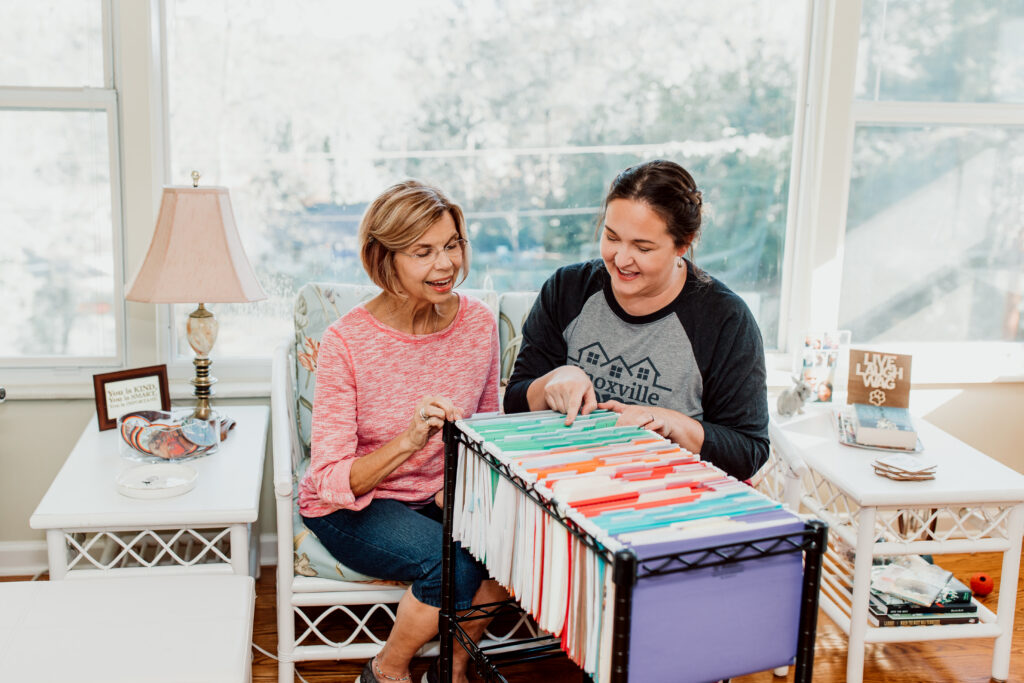 Organize by putting similar things together in zones for containment.
When intentional systems are put into place, managing the items coming into your home becomes second nature. 
Command centers in the home are established for the flow of things entering and exiting the home. Keys and wallet always go to the same spot. Junk mail is immediately recycled, and bills have their own basket on the desk. 
Declutter the clutter. Clear the mind.
Developing a mindset for how things enter and exit the home maximizes your time and energy to be spent on what is most important. Home organization (or lack thereof) can often reveal our current mental state, or at the very least can positively or negatively impact our state of mind. 
When we are stressed and scattered mentally, our homes can quickly begin to reflect that. Coming home and seeing piles of papers, a cluttered table, or struggling to park the car in the garage automatically increases our daily stress. 
However, your home can become a place of peace again through implementing tried and true strategies.
As a result, the time spent creating an orderly home can calm the mind and allows you the ability to also structure other areas of your life.
The big question is what is stopping you from having an organized home? 
Is it:
• Time
• Energy
• Overwhelm
• Procrastination
• Not knowing how or where to begin
All of the above and more? You do not hesitate to hire a plumber, electrician, landscaper, or painter when that professional need arises for your home? Why wait to hire an organizer?
Whether you start with a discovery call or you know you are ready to get started with full-service, all-inclusive organization services, there is help available to improve your home functionality and overall quality of life.
Restoring order,
Allison Bolt, PTA
Your Home Organizer + Aging in Place Guide
Knoxville Home Organizer is a full-service, home organization service. For service details visit: http://knoxvillehomeorganizer.com/