According to the U.S. Centers for Disease Control and Prevention, one-fourth of Americans aged 65+ falls each year. Falls have also resulted in more than 3 million injuries treated in emergency departments annually, including over 850,000 hospitalizations and more than 29,000 deaths.
For older adults, a fall can be a very serious and costly injury.
However, the good news is that many falls can be prevented with a little bit of proactive planning and organization of the home.
The time to deal with hip fractures and head injuries is BEFORE they happen. It is important to assess key areas of the person and the home when considering how to mitigate fall risks.
Check your risk for falling here using this brief questionnaire from the National Council on Aging.
Multiple issues can increase the potential for falls.
Balance and gait: As we age, our balance and coordination can decline, increasing our risk of falling.
Vision: Getting older tends to take a toll on vision making tripping hazards and obstacles harder to see.
Medications: Prescriptions and some over the counter medications can cause dizziness, while inappropriate combinations of medications can also interact with each other leading to conditions which may cause a fall.
Environment: Many seniors have lived in their homes for a long time and have not considered that the way their home is structured may not serve them as well as it once did. Simple modifications can help keep their home safe as they age in place.
Chronic conditions: Chronic conditions such as diabetes, stroke, or arthritis can increase the risk of falling due to increased pain, decreased mobility, depression, or other issues compounded by the conditions.
Thankfully, there are some effective ways to decrease fall risks.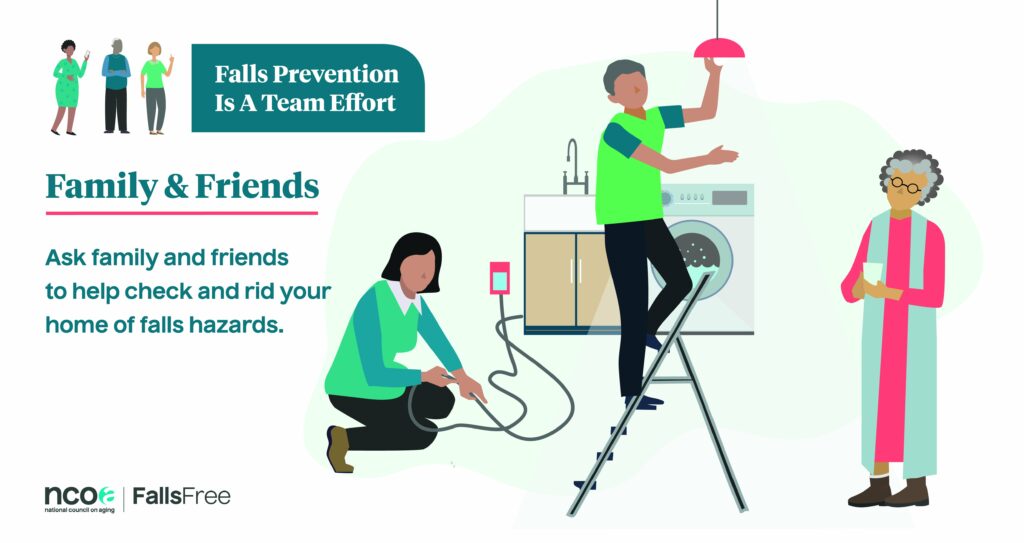 Discuss your current health issues with your loved ones. Be sure that they understand how those issues affect your day to day living.
Enlist someone to help set up your home so that you can safely navigate it. Structure things for easy accessibility.
Remember to take medications as scheduled and keep them organized to prevent complications.
Become knowledgeable about potential side effects from medications.
Be honest about having trouble doing things that were once easy. Asking for help is a strength.
Be sure to attend regular checkups with your doctor to assess your changing physical and mental needs.
You may also want to consider hiring an Aging in Place Guide.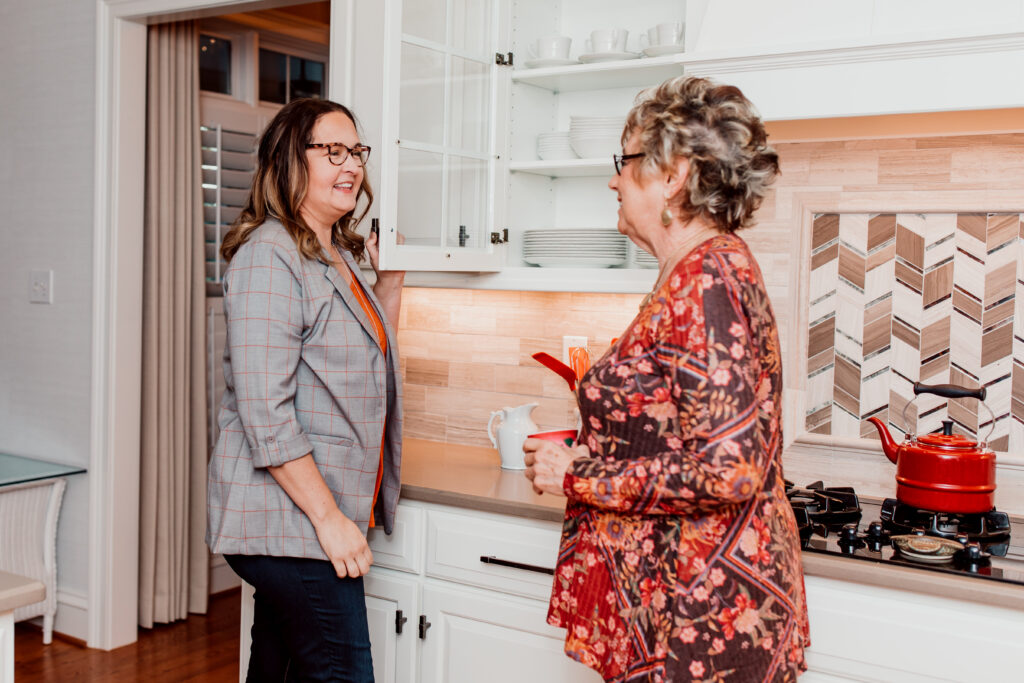 This person can help structure the home to ensure it is safe and free of obstacles that might contribute to a fall. Physical therapy professional have a unique perspective for dealing with the complexities of aging, and Knoxville Home Organizer is Knoxville's only organizing agency that has the expertise of home organization and a background in physical therapy so that the needs of aging adults can be properly addressed.
For more information check out the National Council on Aging's 6 Falls Prevention Steps to Help Your Older Loved Ones at: 6 Ways to Keep Your Loved Ones From Falling